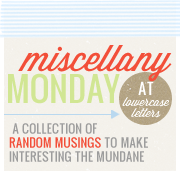 1. busy, busy!
It feels like I've either got nothing to blog about or am too busy to blog. No big plans this week so I hope to get caught up with everything!
2. clothes
I hate to complain, but I'm tired of maternity clothes. I am sick of wearing the same 8 shirts and 3 pairs of pants over and over again. Why can I always find dresses/clothes that I like when I can't wear them or don't need them. I found these in Target just walking by this weekend (and I want them!).
3. photo shoot!
Tomorrow we have our photo shoot that I blogged about forever ago. I'm really looking forward to this. I hope that the weather holds out so that we can get some great photos!
We had our second baby shower this weekend. Our friends were so great and generous. Recap coming tomorrow!
5. tornado's
During the baby shower there were tornado's that touched down in the area. Luckily where we live we only got some rain for about 20 minutes or so and that was all. Within miles of our place there were homes that suffered much more damage. I feel for all these people and hope to find a way to help them out. We are so thankful that we were lucky enough to not get hit.
6. sewing projects
I finished piecing together the top to baby chapman's play quilt. Last night I basted it, can I tell you that basting with a belly is so not fun. It gets in the way! I haven't even started quilting it yet and yesterday I picked up some fabric to make some burp cloths and blanks for some friends that are having babies. I think I should have finished one project before I started another!
Hope everyone had a great weekend!