Lots of emails have been coming in for Spring fashions and I have been checking them out whenever possible. I'm usually a pretty plain dresser (as mentioned
here
) but all these ruffles seem to have caught my attention lately.
Shoes:
Cardigans/Tops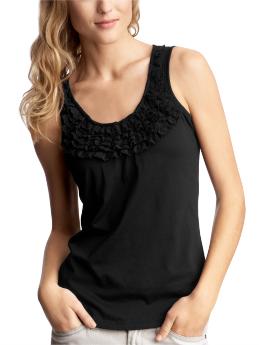 Bathing Suits
And these are just a few of them, I could post pages of them. Now if only I'd seen the Gap/Old Navy stuff last weekend when I had a 30% off Friends/Family coupon!
This is definitely one of the more popular trends this summer. Now, to keep myself away from the mall/internet!