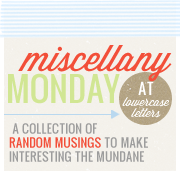 Another year down. Today is my

28th Birthday! I'm thinking I won't be sharing with baby c, but I'm ok with that. Everyone says that when you share with your kid that you don't actually have a birthday again.

My first Christmas in my new Strawberry toy box!

If you can't tell my

maternity leave has started already. So far in a week I've read 2 books and sat at the pool, and written a blog post for almost every day! I've been doing my best to stay cool and just relax but it's hard!

I saw these sandals at Kohl's in Red and Green but found them online in brown. I'd change my whole wardrobe to red and green I love them so much! If only they came in black too! (They were on sale for $13.99 this weekend so I ordered them in every color and I'll decide what to keep/return!)

I am starting a new quilt to keep me occupied until baby arrives. Even though this quilt-a-long is waaaay over, I'll be doing this design since I have a jelly roll that I'm not sure what to do with.


I got my hair cut today! I figured it would be the last time in a while before baby arrives. I'm terrible at remembering when I last had it cut. Since I don't like how she styled it, you'll have to wait to the weekly picture to see it. :-)
My parents and my sister got me everything on my wish list (except the baby), for my birthday, I feel so blessed! I cannot wait to use my mom agenda! (I'm such a nerd)
Remember gmail as a baby book? Well I got an email address for baby chapman. :-) I'm holding out on the name until his arrival though. I love the video so much I wanted to share it again. :-)

Hope you all had a fantastic weekend!