Whoa, hello 2012! How have I not blogged yet. A few thoughts for today.
Check out my feature over on Through Clouded Glass today! This is a first for me and was lots of fun. And if you don't read Callie Nicole's blog then you should!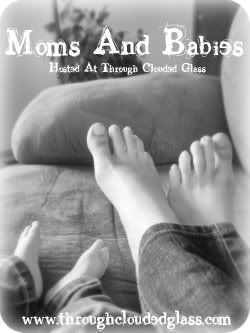 I've got a mental list of goals for 2012 and now I just need to compile them all. (I know we've all read like 100 different lists since the New Year)
My parents got Alex a Radio Flyer Wagon for Christmas and we went for a short walk in the cul-de-sac on New Years day since it was 66 out! While he's a little too small for it, he definitely loved it!


Going back to work after 11 days off and home with the little guy is sooo tiring.
We just planned our beach weekend for May and it's going to be both of our families, I'm really nervous about this!
We are working on coming up with some 'together' hobbies and some 'alone' hobbies. We've got the 'alone' ones pretty much covered, but we're looking for some 'together' ideas. Anyone have any good ideas that you do just the 2 of you (most likely at home while the kidd-o is sleeping)? Any suggestions for a good 2-person card game?
Sorry, that's about all I've got for today. Work has certainly drained me this week and I'm so looking forward to the weekend. Hope you are all having a great start to 2012!